Don't miss the ISLH February Webinar
07/02/2020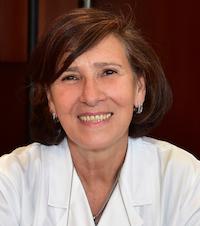 On Thursday, February 20, 2020 the International Society for Laboratory Hematology will host the next webinar in the e-Learning series: Morphology Cases with Difficult Clonal Cells.
The webinar will be held by Gina Zini (MD, PhD, Hematology Professor, Director of Blood Bank and Cord Blood Bank, Fondazione Policlinico Universitario A. Gemelli IRCCS - Roma Università Cattolica del Sacro Cuore).
Learning Objectives:
Identify difficult cells
Evaluate "similar cells " looking at peculiar different details and the company they keep for an appropriate morphologic identification
Evaluate the possibility of diagnostic predictivity at microscope
All webinars will begin promptly at 11:00 AM Eastern Time US and are approximately 50 minutes long. There is no charge to participate in the live webinar.