Don't miss the ISLH April Webinar
31/03/2020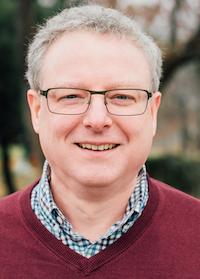 On Thursday, April 16, 2020 the International Society for Laboratory Hematology will host the next webinar in the e-Learning series: Gene Panel Testing in Patients with Cytopenias.
The webinar will be held by James R. Cook MD, PhD Hematopathology Section Head Cleveland Clinic, Cleveland, Ohio.
Learning Objectives:
Describe recurrent gene mutations identified in MDS and related conditions.
Assess the diagnostic yield of the AMP minimum recommended 34 core gene panel in the evaluation of patients with suspected chronic myeloid neoplasia.
Evaluate advantages and disadvantages of including additional genes beyond the minimum recommended 34 core gene panel.
All webinars will begin promptly at 11:00 AM Eastern Time US and are approximately 50 minutes long. There is no charge to participate in the live webinar.