Don't miss the upcoming ISLH September Webinar!
14/09/2023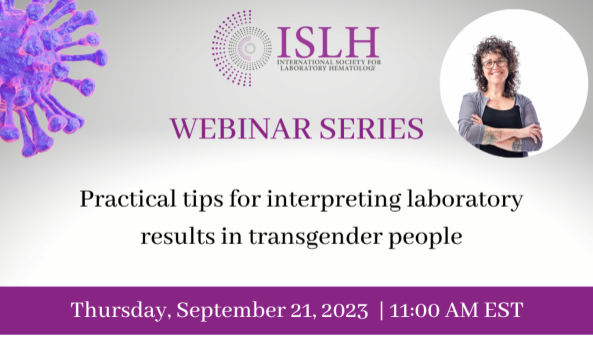 On Thursday, September 21th, 2023  the International Society for Laboratory Hematology will host the next webinar in the e-Learning series: "Practical tips for interpreting laboratory results in transgender people".
The webinar will be held by Dina N Greene PhD, DABCC, Clinical Associate Professor University of Washington Department of Laboratory Medicine and Pathology.
Learning Objectives: 
Illustrate how both sex and gender influence medical care
Define gender diversity
List laboratory tests that are influenced by sex and gender
Interpret laboratory tests in transgender people
All webinars will begin promptly at 11:00 AM Eastern Time US and are approximately 50 minutes long. There is no charge to participate in the live webinar.
We look forward to your participation in this event! 
Notizie collegate